CCP Meet Up
Reminder, the quarterly, Continuing Competence Program (CCP) Meet Up is on Nov 18, 2021, Noon-1pm. The Meet Ups are intended as a quick and easy way to get advice from ACOT and other OTs on what to document in your continuing competence Learning Plan including what type and how much information to include. Click on the link to the Teams meeting accessed from the CCP Resources page of the ACOT website.
Practice and Continuing Competence Guidance Resources
Have you seen ACOT's Practice Guideline on Practice Across Jurisdictions or the Practice Guideline on Standards for Documentation? Check out these any many more handy resources on the Practice Resources and CCP Resources pages on the ACOT website often! 
Top Causes of Unprofessional Conduct and Tips to Avoid It
Complacency about professional standards
Some professionals with a great deal of experience become complacent about professional standards and begin to develop "sloppy" practices.
What you can do:
Remember that a commitment to professionalism is a life-long commitment. Professional standards apply as much to a new graduate as a professional with 30 years experience.
Regularly work on refreshing your understanding of professional standards.
Don't count on your experience and seniority to help you get away with sloppy practices.
James T. Casey, Q.C. Field Law
Content from this article has been published with the permission of Field Law, and may be republished only with the consent of Field Law.  "Field Law" is a registered trademark of Field LLP.
Two-factor Authentication – It's on!
We encourage you all to login before the 2022 renewal. When you login to your profile the system will automatically send you an email with a confirmation code. It will look like this: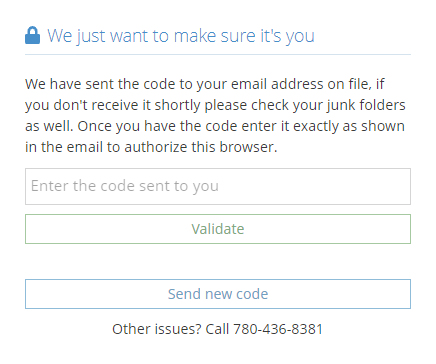 If you don't see the email, check your junk mail for info@acot.ca. You have 30 minutes to enter the confirmation code. If the time expires, you can try again. We have noticed that some Hotmail accounts block two-factor authentication.
If you can please change your email address or contact the office at 780-436-8381 ext. 101.