Having a Continuing Competence Program (CCP) is a requirement for all regulated health professions within the Health Professions Act (the HPA). A CCP is one of the ways regulatory Colleges in Alberta ensure that the public receives safe, competent and ethical services from their regulated health professionals.
Section 13(1) of the Occupational Therapists Professional Regulation specifies the required components of ACOT's CCP for occupational therapists (OTs) in Alberta including the annual completion of:
practice challenge log;
self-assessment questionnaire;
competence maintenance log; and,
continuing competence portfolio.
How each of these requirements is met in the ACOT CCP and the timelines occupational therapists are expected to complete them, is depicted below: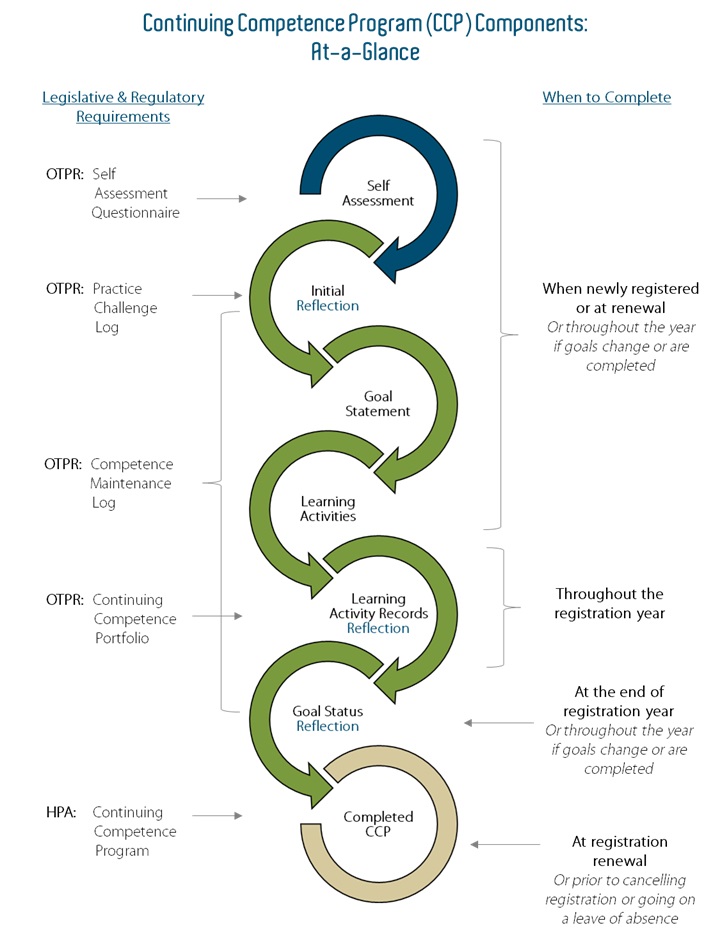 Examples of what OTs are expected to include in their CCP submissions each year can be found on the CCP Resources page.