The Alberta College of Occupational Therapists (ACOT) established its Acting Against Racism and Intolerance (AARI) Project in recognition that systemic racism and discrimination are embedded within Canadian society and its institutions.
ACOT acknowledges a need to examine and address the ways in which systemic racism manifests within the College and the profession, impacting OTs, staff, patients, and other organizational partners.
Recommendations from the AARI project will set a direction for ACOT to monitor, measure, and evaluate changes across the College.
ACOT believes that we are all better off when equity, diversity and inclusion characterize our relationships and interactions with each other.
If you have any questions about ACOT's anti-racism, equity and inclusion work please contact, Marianne Baird, CEO & Registrar.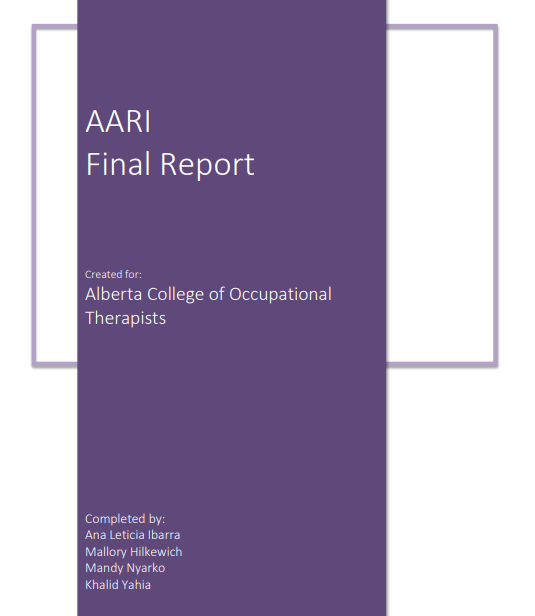 AARI Final Report Recommendations Tracker 2022 – 2024
AARI Final Report Recommendations Tracker 2025 – 2030
Resources
United Nations Declaration of Human Rights
Truth and Reconciliation Report, Executive Summary 2015
Reclaiming Power and Place: The Final Report of the National Inquiry into Missing and Murdered Indigenous Women and Girls Volume, 1a
Reclaiming Power and Place: The Final Report of the National Inquiry into Missing and Murdered Indigenous Women and Girls Volume, 1b
Calls for Justice: National Inquiry into Missing and Murdered Indigenous Women and Girls
In Plain Sight: Addressing Indigenous-Specific Racism and Discrimination in B.C. Healthcare, 2020