What is occupational therapy?
Occupational therapists work with people of all ages – physically, emotionally, cognitively and spiritually to support health and wellbeing.
Occupational therapists (OTs for short) are trained in both physical and mental health. They can offer a wide range of services in various practice settings. OTs will ask you about what you want and need to do.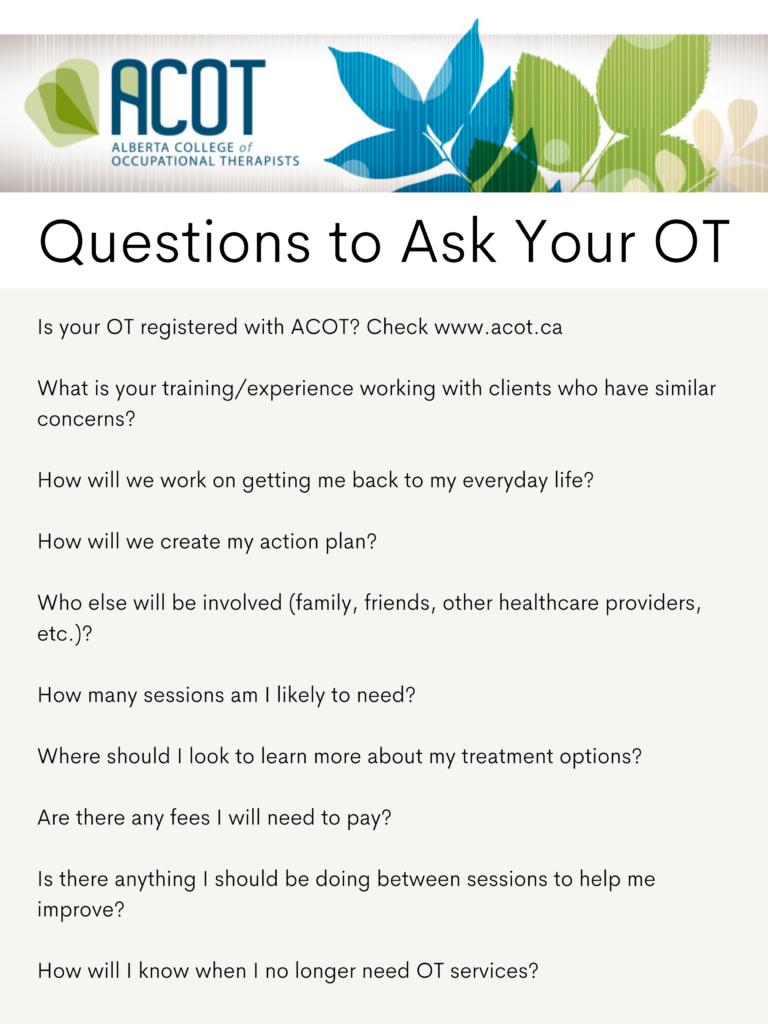 Who do OTs treat?
Occupational therapists serve people with injury, illness, disability or psychological dysfunction. They work side by side, planning with the client, family or caregiver. Together they find the best path to meaning, balance and progress. Through evaluation and treatment, OTs improve their clients' capacity to participate in meaningful daily activities.
How do OTs help?
Daily activities include the skills required for the "job of living." (This is where the word "occupation" comes from in occupational therapy!) OTs focus on the activities that give daily life meaning and the ways a client can achieve a new level of independence. Whether it's bathing, eating, grooming, dressing, cooking, driving, cleaning, working, leisure or learning, OTs help people function. Keep in mind this is not a conclusive list, an OT can tailor treatment to meet anyone's needs and interests.