OT Month
Celebrate OT Month by sharing these special infographics and voice messages!
Occupational Therapy in Alberta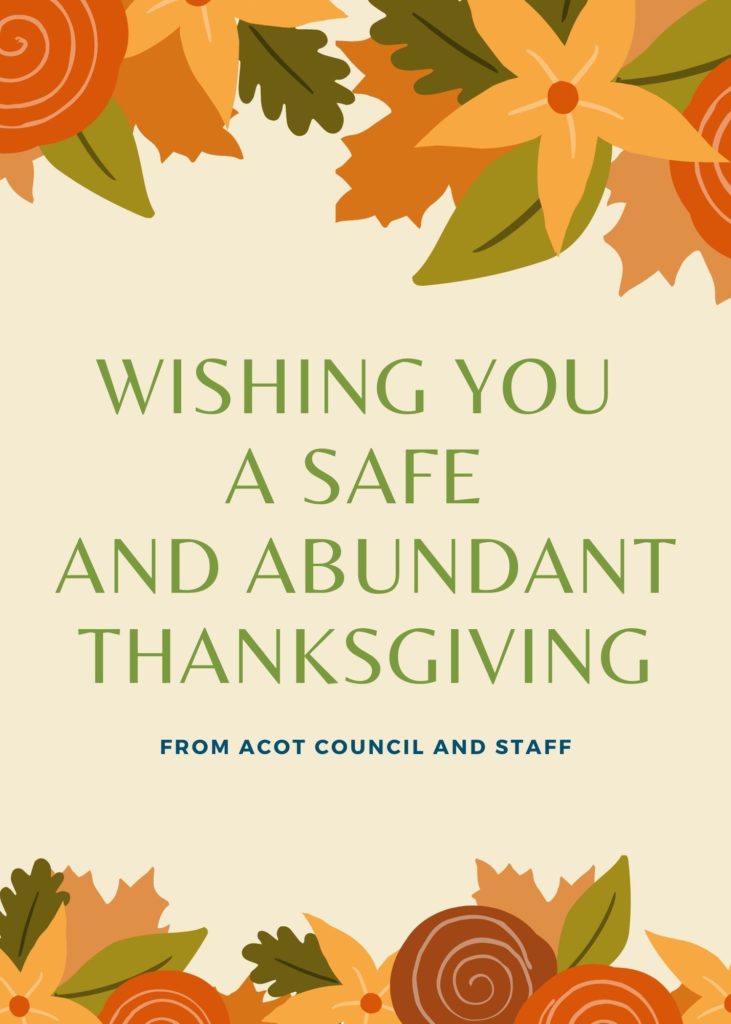 Operations Update
Due to construction and the Thanksgiving long weekend our offices will be closed from Friday, October 9 to Monday, October 12. ACOT offices will re-open at 8:00am on Tuesday, October 13. We are still available by phone and email during the Friday closure.
Feel free to contact us if you have any questions about today's update.