Continuing Competence Meet Ups
Do you need a refresher on why you must complete the CCP? Do you want a review of Reflective Practice and how to incorporate it throughout your CCP? Do you want guidance on what content to include in each component of the CCP? Do you want an ACOT staff member to review a CCP from the first component through to the last? Would you like the opportunity to get quick and easy advice from an ACOT staff member while you login and add content to your own CCP?
If so, join us TODAY for our 30 mins, CCP Meet Ups. No need to pre-register, just click on the link for the session below.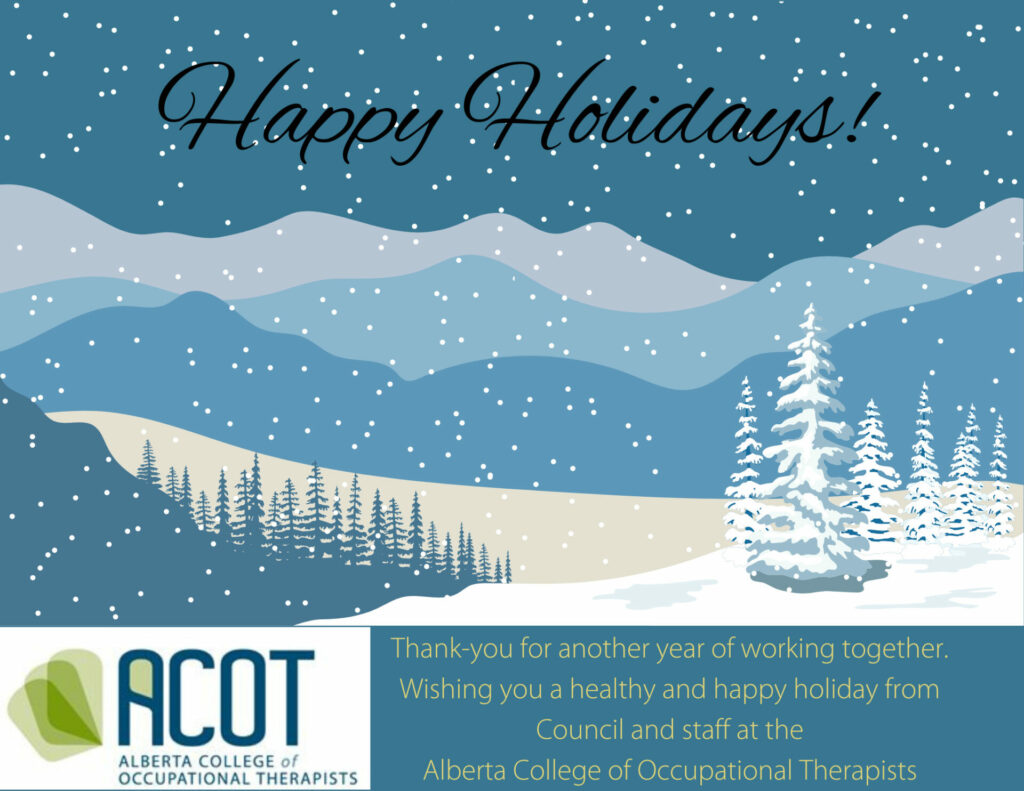 Liability Insurance at Renewal
Last year at renewal you were required to upload current evidence of personally held liability insurance. This year we are switching to a declaration at the end of the renewal process, and you will only be required to produce the current insurance certificate if you are one of the 10% of registered OTs who are selected for their continuing competence program review and evaluation in the spring/summer.
Renewal Opens January 1, 2023
You will be able to renew your practice permit online beginning on January 1, 2023. Access the Registrant Login to the online platform at www.acot.ca.

Be sure to renew before February 28, 2023, to avoid having your practice permit cancelled.

Note: it can take up to 10 business days if renewal approval is required. This happens if you have profile updates such as a name change or addition of an employer that is not currently in our system. Be sure to start your renewal well before the end of February.